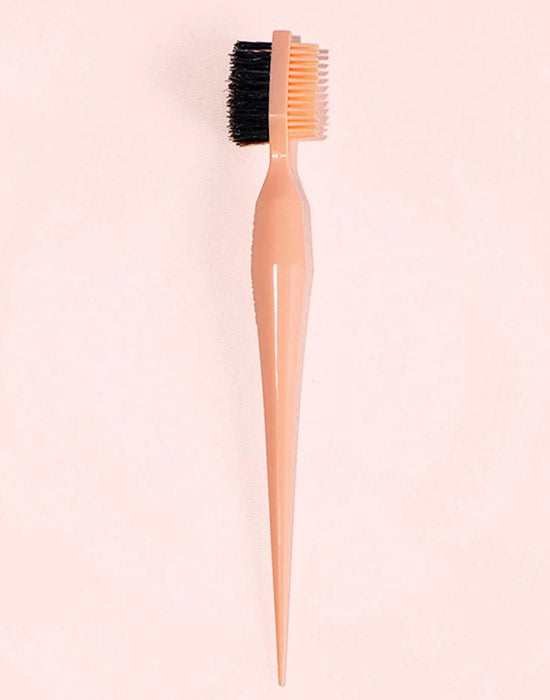 Baby Tress
EDGE STYLER
£7.99
Quick Facts:
3-in-1 beauty tool
Designed to style and smooth baby hairs
Made with soft natural boar bristles
Easy to clean
Pointed tip to section and shape
Available in classic colours and pretty pastels
Essential Info
Recommendations:
After each use, clean the bristles with cold water and leave to dry.
Type of product:
Styler
For style that's on the edge
R.I.P toothbrush, there's a new edge slayer taking over the beauty scene. The Baby Tress Edge Styler™ has been approved by influencers the world over and is now available in the UK, exclusively via Spell Beauty. The 3-in-1 tool has all the elements to perfect the popular, throwback style known as the gel-down. It features a silicone comb to gently tease out baby hairs, natural boar bristles to slick and a pointed tapered tip to sculpt for that ultra-laid effect.