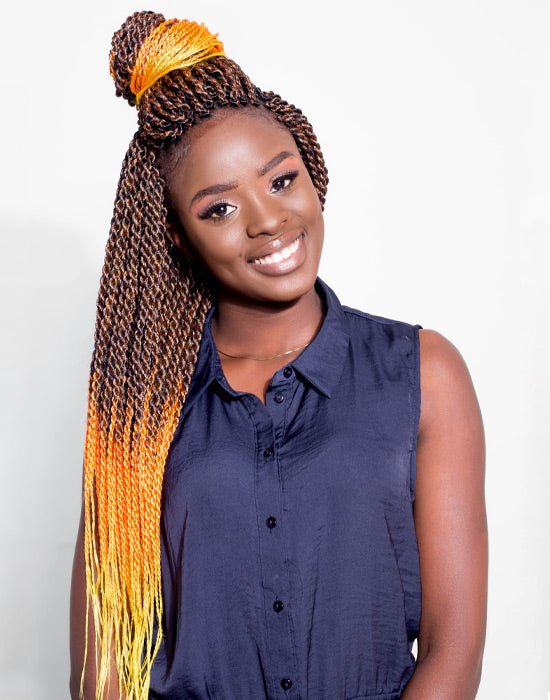 X-Pression
ULTRA BRAID PRE-STRETCHED
£4.15
Quick Facts:
Brushable and tangle-free
Super soft and lightweight
Hot water use
Root to tip thickness
Essential Info
Type of hair:
100% Kanekalon Fibre
Type of product:
Bulk
Packs used for full head:
4 packs (*)
Weight / pack:
(approx.) 160g
Length:
(approx.) 2 x 46"

(*) This is a recommended number: the number of packs largely depends on your chosen style, preferred thickness/fulness, length and head size.
Full on fashion braids
Achieve your braid goals with X-pression Pre-stretched. The pre-pulled 100% Kanekalon tresses reaches a desirable 46 inches and eliminates the hassle of stretching out hair to achieve waist-skimming lengths. Tangle-free and brushable, it makes the entire braiding process quicker and easier – saving you time and money, as one pack comes with two generous bundles. Available in block colours, pre-mixed blends and fashionable ombre pastels. Join the #braidgang today!