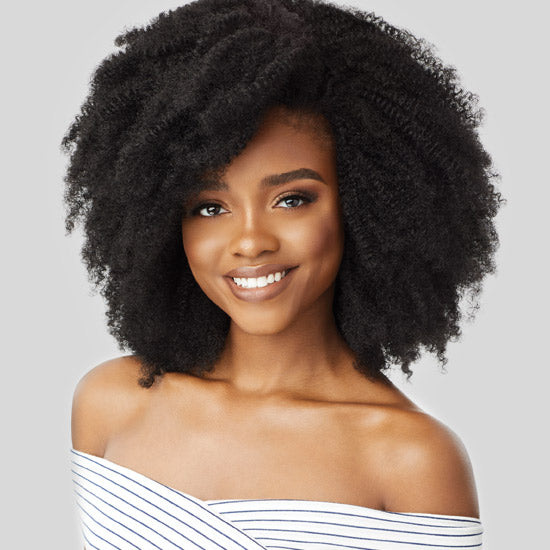 5 Benefits of rocking clip-in extensions
The latest addition to Spell Beauty's Big Beautiful Hair range allows you to thicken your locks within no time at all.
Clip-ins are the perfect way to add length and volume to your hair without having to commit to a style for weeks. They are super easy to apply, so even if you have basic styling skills, you'll find the installation process quick and straightforward. Clip-ins are also ideal for people who can't or don't want to spend hours upon hours sitting in the salon getting their hair styled. For an affordable and stylish range of clip-in extensions why not check out Spell Beauty's Big Beautiful hair clip-ins ? The quality range is made from 100% human hair premium blend and offers an array of natural tones and textures to complement all hair types.

If you're sitting on the fence when it comes to wearing clip-ins, check out these 5 reasons why you should incorporate them into your hair routine with a swiftness.


1. Adds instant length
Who doesn't desire big or lengthy hair that blows in the wind from time to time? With clip-ins you can add instant inches to your hair in minutes. Better still, if you opt for quality extensions, they blend into your hair seamlessly, so no one is able to tell that it isn't your real hair! For those who desire a straighter, sleeker finish Spell Beauty offers a beautiful 18-inch semi-straight clip-in which mimics the look and texture of natural hair that is blown out.


2. Allows versatility
Arguably the best part about clip-ins is that you can experiment with various current trends like bright, bold colour without the commitment - bingo! For instance, ombre colour remains popular right now, and with clip-ins you can rock the look on a whim without having to apply any bleach or colour treatments to your precious mane. Spell Beauty's Big Beautiful Hair Clip-in comes in a stunning Coily Fro style which features a shade called Chocolate Brown, which merges a subtle caramel tone blended with blonde.


3. Easy to install
Let's face it, with the world opening back up, life has once again become super hectic for many of us, and we're here for making life as simplified and fuss free as possible, so warmly welcome easy peasy hair styling. Nothing could be easier than installing clip-in extensions. Simply canerow your hair back in vertical rows, attach the clip-in hair extensions which come with pre-installed silicone clips to your hair, clip the extensions in place and voila! That's it! No complex, time-consuming methods or crochet needles necessary. Clip-ins are perfect for beginners as it gives the appearance of professional styling without the required experience or skill.


4. Gives your hair a break
Wearing clip-in extensions from time to time is a good way to give your hair a break from the rigour of daily styling. Quality clip-ins such as Spell Beauty's Big Beautiful Hair Clip-Ins have been meticulously designed to not put too much stress on the hair and scalp, so you can enjoy an array of hairstyles without the threat of damage to your delicate mane. If applied properly, you shouldn't feel any pulling or pressure on your hair or scalp. We strongly suggest removing your clip-ins overnight to give your hair a break and allow your scalp the chance to breathe freely.
5. You can treat clip-ins like your own hair
With clip-in extensions such as Outre Big Beautiful Hair Clip-ins you can apply daily styling practices to the extensions like you would your own hair. You can use heat to curl or straighten them, allowing for more styling versatility. If you don't want to use heat, you can apply flexi-rods to the hair to create extra volume and bounce. To ensure longevity of your clip-ins, make sure you brush them before and after wearing, just as you would with your natural hair to stop it from becoming matted. You should also cleanse the hair using a sulfate-free shampoo followed up with a conditioner to keep clip-ins looking fresh. We love Design Essentials Wigs & Extensions collection with Moroccan Oil.


So, what are you waiting for? Head over to Spell Beauty's website to find the perfect clip-ins for you in any colour or texture you like!